EVENTS – The Icon Spring Party – Marbella
The Icon Spring Party – Marbella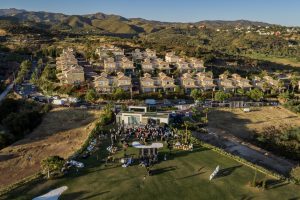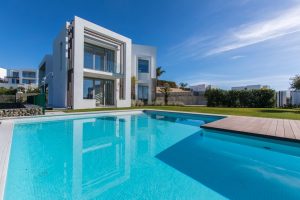 The Icon Spring Party was celebrated in honor of the collaborators and to thank them for their continued support, celebrate the success of the Icon Signature Villas project and launch our new project Icon Private Collection.
What made Icon on the property market of the Costa del Sol such an amazing success? These include six architects involved in the groundbreaking project, Rodolfo Amieva Jacobson, Hugo Torrico Camacho, Eduardo Oria, José Muñoz Campos, Manuel Burgos Cornejo and Patrick Murphy, who each brought their own style to the residences. Their designs have maximized the dynamic use of space to create a seamless blend of indoor and outdoor. They combine clean lines with luxurious interiors and use only the highest quality materials.
Icon The Residences is a gated community adjacent to Santa Clara golf course. Its 24 detached villas have spectacular views, terraces of 250m2 and their private salt water swimming pools. The project has been designed to offer every owner the maximum privacy possible, and it will be completed in 2020. The construction work at Icon The Resicences is progressing extremely well, with the structure of most of the villas having been completed and the fabulous sea and golf views can be admired by everyone visiting the building site.
The new member in the family, Icon Private Collection, consists of nine exclusive villas in a secure gated complex within walking distance of the Santa Clara clubhouse and offering excellent sea and golf views. Designed by the renowned architects Broadway Malyan, the four-bedroom villas are set upon individual plots of 1,000m2 and also feature private saltwater pools and high quality finishes. The building licence has been granted and we are pleased to announce that construction will be starting very soon.
We would like to thank Urbania International, renowned Developers behind the #icon concept, for bringing it to Marbella; this exclusive project has changed the local real estate scene in incomparable ways.
Please contact Marbella WOHNEN for more details about the properties within the Icon projects.