Your satisfaction is our goal
Marbella WOHNEN Immobilien is a growing real estate company with a passion for Marbella. We value the potential and diversity of this city and the region, and we want to make a difference here – that's why we've focused on the real estate market of the Costa del Sol, with a focus on Marbella.
The focus of our work is always the satisfaction of our customers. That is why we attach the utmost importance to continuity, discretion and trust, take responsibility and orientate ourselves to long term cooperation.
The optimal living space in which one can feel comfortable and relax plays a major role in most of their lives. We support you in your search for this optimal living space in Spain.
We understand ourselves not only as a mediator between buyer and seller, but as your partner who makes the best selection together with you. Our local market knowledge, expertise and dedication guarantee quick access to a wide range of interesting real estate.
We offer a qualified service around the property. Individual support is a matter of course for us. Therefore, we gladly take time for your request.
Our vision…
is a long-term cooperation and partnership with you as a customer
Our mission…
is it to convince you by highest motivation and exclusivity that a real estate company likes Marbella WOHNEN Immobilien offers much more than the usual broker.
Our goal…
is to convey your new home to you quickly and with the highest level of competence and to keep the marketing time for the sale of your property as low as possible. To reconcile the ideas of our sellers and buyers. According to our principles consultations, visits and sales negotiations are made confidentially, competently and seriously with selected and serious interested parties. Get in touch with us and see for yourself our services.
Our Values…
Experience . Honesty . Responsibility . Commitment . Integrity . Professionalism . Ethics
We are knowledgeable experts in all aspects of the real estate sector
30 years of real estate experience in the Marbella market

A professional partner in real estate sales is essential nowadays
Luciano Jr. Fdez. Laiz
Sales Manager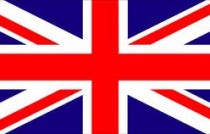 Marbella WOHNEN the value of experience