LIFESTYLE – 2021, ¿Will the tourism sector manage to recover?
2021, ¿Will the tourism sector manage to recover?

The tourism sector has probably been hit hardest by the health and economic crisis we are experiencing.
Tourism activity has dropped sharply to almost zero. More than a third of humanity is under curfew, air traffic has been reduced by 90%, tourist attractions are closed, as are hotels and restaurants around the world.
A real disaster for a sector that handles more than 1,500 million tourists annually, has growth well above the global economy, accounts for more than 10% of global GDP and employs more than 300 million people.
Apart from the massive cancellations of reservations for the next few months and the risk situation for the entire summer season of the northern hemisphere, the coronavirus crisis will have a profound impact on the way in which we travel and how we interact.
¿Is tourism probably the sector that costs the most to recover?
Some of the reasons:
Travel restrictions – due to flight restrictions, entry bans in certain countries, or the establishment of hygiene controls on arrival and the possibility of being quarantined if you have a fever
The fear and distrust that the crisis generated when it was surrounded by people
The economic recession that has left many people with less money to travel or that they simply cannot afford
Given this situation, many companies are having a really bad time to survive, others will just disappear, and others will have to change their business model. The recession in the euro zone is estimated at -4%. In Spain, where tourism is the main field of activity, tourism's GDP could fall by -34%.
It is surprising that a few months ago, if you had asked many destinations about the biggest challenge in the tourism sector, they would have told you that it was a tourist overcrowding.
Everyone is talking about when we will get back to normal. The fact is that it will be a new normal and it will not be about months but more than a year. These processes are not the same in some goals and in others.
The big problem for tourism sector growth will be uncertainty and will not fully recover until an effective vaccine against COVID-19 is effectively treated.
We will regain tourism if there is this vaccine that allows us to enjoy safety and confidence. We will again be a reference for the whole world.
Time will clear up these unknowns, but future tourism trends are beginning to be defined.
We break up some of them:

Technical innovation
During the crisis caused by Covid-19, new technologies were stepped up in some cases. Using it, virtual events, remote meetings or teleworking could be held.
The tourism sector will have various points of sale, from the provision of virtual experiences to users in connection with their travel to the possibility of online reservations of all kinds, online check-in systems, the use of robots and chatbots for certain services or the Face recognition.
Technological innovations give us great help, with which we can see in the medium term at which points of the customer experience we will again appreciate the human touch, which is undoubtedly irreplaceable. In conclusion, he points out that the future of the tourism, hotel and especially the real estate sector is nothing more than a sustainable, digital and innovative future. In this new panorama, it will be important to build trust with potential customers, live the customer experience, and gain their loyalty.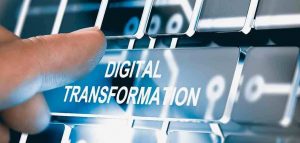 If this virus has brought us anything good, it is the forced digitization of the tourism sector. It's fair to admit that this digital torrent wants to generate more income, work with fewer resources, and improve its competitiveness and operating margin. Because of this, businesses need to adapt quickly to be empowered in the face of tourists. This, increasingly digital, requires personal service at every phase of your journey: destination information, orientation or intelligent signage, comfort and, after the virus, even more, if possible, hygiene and safety.
This pandemic is likely to produce a psychological change and in the first year many tourists will prefer to travel to nearby destinations in their own country or to countries where the pandemic has not been too intense if there is such a country in a few months.
Change in tourist behavior
The restriction that a third of the world's population suffers will cause many people to rethink their social relationships, the way they work, and their travel plans.

These can be some of the consumer codes of conduct when the crisis ends:
Users will place even greater emphasis on value due to the decline in disposable income.
It will change the way we greet each other. It will be a long time before we shake hands or kiss people we don't know or who are not from our closest circle on the cheek.
Online consumption will steadily increase.
Relations between the generations will increase.
A certain social distance is imposed in public places. It is said that it will even be necessary to set distances on the beaches.

On the other hand, people who travel change their behavior patterns:
The demand for less crowded and more sustainable travel destinations will increase.
Tourism products with greater flexibility are required for changes and cancellations.
Tourists are becoming more demanding when it comes to hygiene and sustainability issues with tourism providers.
Some people avoid traveling when they have the flu or cold as it attracts the attention of other tourists who travel with them.
There will be greater demand for hygiene measures (both in facilities and among staff).
Travelers are asked to give recommendations to minimize the risk of infection.
Travelers will be more concerned about the health safety of both facilities and food.
Tourists will pay more attention to things like the air filters used by airlines. Air quality will be a marketing element.
New methods of checking in at airlines and hotels are required.
Better travel insurance with pandemics is required.
We will change the composition of the suitcase that we prepare for the trip, including masks, gloves or disinfecting gels. This can even affect restrictions on the transportation of liquids on airplanes.
Eat at home or in your room (if you are staying in a hotel) instead of going to a restaurant.
The demand for food delivery or take-away will increase.
Tourist providers with emergency plans are being sought.
The demand for adventure activities in nature and outdoors will grow.
With the availability of computers and printers, accommodation options are sought to combine vacation with work.
Last minute bookings are increased.
In groups and organized activities, fewer people are required per group.