INVESTMENT – Marbella, the pearl of real estate investment on the Costa del Sol
Marbella, the pearl of real estate investment on the Costa del Sol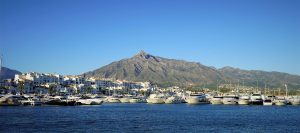 Marbella is synonymous with exclusivity and luxury tourism. The city is in the spotlight for foreign investors, becoming one of the towns where the demand for luxury housing is growing the most. The European and Arab nobility or the great Russian fortunes that have invested in luxury properties are some of the more than 330,000 tourists who visit Marbella every summer and end up seduced by it, eventually acquiring a home to spend long periods of time.
The varied offer of exclusive and cosmopolitan leisure, and its first quality local products, make Marbella one of the nerve centers of luxury tourism. In fact, it is estimated that two thirds of potential buyers in the Marbella market opt for exclusive and high-quality homes, which in most cases exceed the appraised price.
The profitability of a real estate investment is practically assured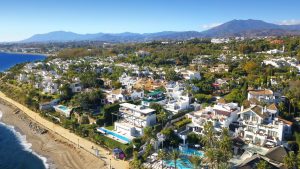 However, the recommendation that we can offer you, if you want to make a real estate investment on this coast is that you study the area well and do not rush. For this, nothing better than having the appropriate advice that allows you to assess the services, infrastructure and recreational spaces of the area where you want to invest.
It is also necessary to highlight the new forms of profitability of a home, such as choosing to rent the recently acquired property. According to the rental study, more and more owners are opting for vacation rentals due to its high profitability, speed and ease with which homes are rented due to the increasing demand that exists in the market. Last year, more than 2,650,000 people chose to spend the night in tourist apartments during their holidays.
Furthermore, demand is guaranteed on the Costa del Sol, with the additional advantage that a high percentage of tenants are people with high purchasing power. The constant revaluation is not only guaranteed by the fidelity of the traditional markets that have invested for decades in the Costa del Sol, but also that new investors have set their sights on Andalusia and, more specifically, Marbella on the Costa del Sol.
Without a doubt, it is a good time to analyze the best locations and find the best area to invest on the Costa del Sol.
Marbella is the benchmark to enjoy quality of life in seasons of rest or professional retirement. We know that Marbella is a city where the foreign investor is interested in the lifestyle that can be enjoyed. Since 2007, foreign investors have doubled. In addition, now another very interesting buyer profile is emerging for the market, people of Asian origin who buy to get profitability from these rented homes.
In Marbella WOHNEN Immobilien we are specialists in the real estate market. We advise based on expansion, marketing or investment needs.

You can easily reach us by phone during business hours (M-F, 8:00 a.m. to 8:00 p.m.) by calling +34 952 632 608, or if you prefer by email.
EPIC Marbella Luxury Apartments and Villas Golden Mile Lomas de Marbella Sierra Blanca investment – HN9160