EVENTS – Andreas Dreitz and Laura Philipp conquer the IRONMAN 70.3 Marbella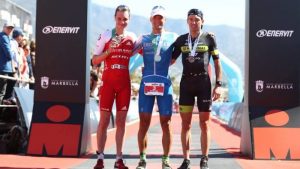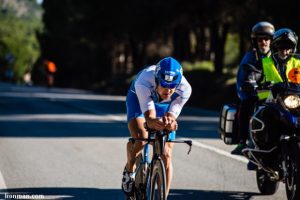 Die zweite Auflage des IRONMAN 70.3 Marbella übertraf die Standards seiner Premiere im Jahr 2018 und ermöglichte 2.500 Athleten, den Test bei guten Wetterbedingungen, zu genießen. Die Deutschen Andreas Dreitz und Laura Philipp waren in einer anspruchsvollen Runde die Stärksten.
Ein ruhiges Meer erlaubte den Athleten, ohne Probleme zu schwimmen und die 1.900 Meter mit Teils Schnellen zu bewältigen. Der zweifache Olympiasieger Alistair Brownlee stieg als erster aus dem Wasser, obwohl er kurz darauf aufgrund mechanischer Probleme an seinem Fahrrad den Vorteil verlieren würde.
Andi Dreitz, der im letzten Jahr Dritter wurde, nutzte die ersten Rampen des Radsports, um die Positionen zu erklimmen und die Führung im Rennen zu übernehmen. Der Deutsche war auf einem Rundkurs voller Höhen und Tiefen sehr solide und war der erste, der das Fahrrad verließ, um sich der letzten Teststrecke zu stellen. Domenico Passuello, Kevin Rundstadler und Alistair Brownlee folgten.
Trotz des Drucks der Konkurrenten gelang es Dreitz, die Kraft aufrechtzuerhalten, um den Kopf des Rennens nicht zu verlieren und als Champion in 3h 56'48 die Ziellinie zu erreichen, der neue Rekord des Rennens. Kurz darauf kam Brownlee mit 4h 01 'an, während Domenico Passuello mit 4h 03'40 Dritter wurde.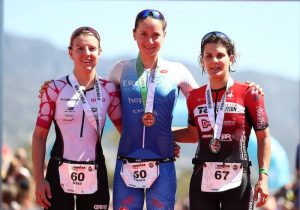 Laura Phillip, zweiter Titel in Folge
Philipp gewann seinen zweiten Titel in Folge in Marbella mit einer Zeit von 4:28:56, gefolgt von Derron, der eindeutig von weniger auf mehr ging und in 4: 39'13 endete. Die Italienerin Marta Bernardi beendete das Podium in 4h 44'09 und wiederholte die gleiche Position wie 2018.
Mit einem schönen Bad in Puerto Banús, einem anspruchsvollen Radrennkurs, der niemanden gleichgültig lässt, und einem Rennen zu Fuß vor dem Meer und mit viel Atmosphäre, wird der IRONMAN 70.3 Marbella in seiner zweiten Auflage im europäischen Kalender zusammengefasst. Ein kollektiver Erfolg dank der unermüdlichen Arbeit von Freiwilligen, Institutionen, Sponsoren und Mitarbeitern.