LIVING – Energy Performance Certificate (EPC) in Spain
What is the Energy Performance Certificate (EPC) and how to obtain such ?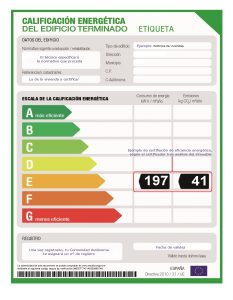 As of 1st of June 2013 to comply with European legislation, the Energy Performance Certificate (EPC) it is compulsory for owners who wish to sell or rent their villa, flat, townhouse or commercial premises to obtain this certificate in order to market their property. In the event of sale the EPC will be required to be attached to the deeds on completion of sale.
The certificate will be a list of recommendations as to how to improve the energy efficiency of the property such as
– Information as to energy use and average energy costs
– How to reduce energy use and save money.
– How to improve thermal installations, lighting systems or how to integrate renewable energies in the building.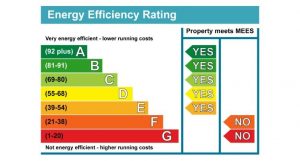 The EPC will be giving the property an energy efficiency rating from A (most efficient) to G (low performance) and has a validity of 10 years.
The owner is only obliged to obtain the certificate but is not obliged to implement the recommendations. Should the owner implement some of the recommendations over time we recommend to have a new EPC issued improving the grading.
The European Union has imposed this legislation to promote reduction in overall energy consumption of fossils fuels in all households which subsequently in the long term will reduce Europe's overall greenhouse emissions thus saving costs.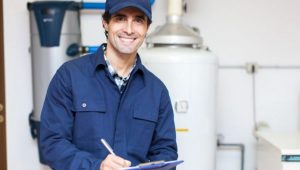 To obtain a certificate (EPC) one needs to arrange an inspection by an approved technician such as architect, surveyor or accredited energy technician. In general the inspection will take between 2-3 hours and the cost of such ranges in accordance with the m2 of the constructed area.
Marbella WOHNEN have carried out extensive research to locate reputable technicians who are qualified by Law on building regulations who will offer their services at a very reasonable price and thus prices starts from some €150 to some € 400 plus IVA.
We advice all our clients to obtain a certificate as soon as possible and for further information or should you wish to arrange for an EPC we kindly ask you to contact us. Tel: +34 952 63 26 08 or Email: info@marbellawohnen.com