EVENTS – Feria de San Bernabé – The Fair of San Bernabé is one of the most anticipated moments of the year in Marbella
Feria de San Bernabé –
The Fair of San Bernabé is one of the most anticipated moments of the year in Marbella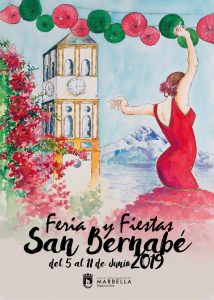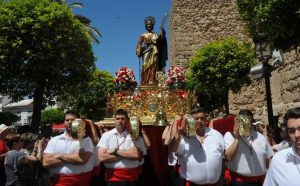 The Fair of San Bernabé is one of the moments of the year most expected by all in Marbella. It is the Big Week of the city, in which tribute is paid to Saint Patron Saint Bernabé. Marbella is decorated to receive its Fair and its Festivities, it is full of color and enthusiasm so that neighbors and visitors celebrate with joy and respect the Fair of San Bernabé.
The Fiestas de San Bernabé pay tribute to the Patron of Marbella year after year on June 11. The leisure, the fun, the coexistence between neighbors and the good atmosphere takes over the city in these days of parties. The day of San Bernabé is, besides the day of the Carmen, one of the most important moments of the year for Marbella and Marbella.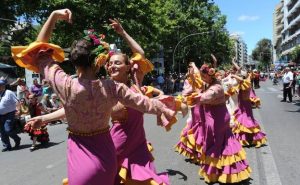 The official inauguration will take place on June 5 at night, in the Francisco Cuevas Blanco park (Terrazas del Puerto Deportivo Virgen del Carmen), with the traditional proclamation, followed by the coronation and imposition of bands of the Queens and Ladies and a show of fireworks. The night fairgrounds will have three municipal booths: 'Traditional', 'Light' (in which alcoholic beverages are not served) and 'Youth'.
Rockets, fireworks, processions, pilgrimages, dance schools, sports and children's games, bullfighting festivals, live music, flamenco, stalls, children's attractions, equestrian shows, competitions and popular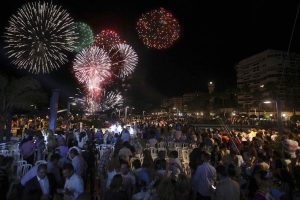 games, and even a David Bustamante concert has its place in These Fairs and Festivals of San Bernabé, Marbella. It is the patron saint's fair, and not even international and cosmopolitan tourism prevents these people of the Costa del Sol from celebrating their traditional festivals. If you want to enjoy the popular festivals of all time with the extra attraction of the Costa del Sol, you should not miss out on this in Marbella these days. The Feria de San Bernabé awaits you.
The Fair will conclude on June 11 with the acts in honor of the Saint Patron of San Bernabé. At 7.30 pm, the 'Cantores de Híspalis' concert will take place on Ramón y Cajal Avenue, at the Paseo de la Alameda, with free admission.