INVESTMENT – MARBELLA – Is it time to buy and invest in real estate?
Is it time to buy and invest in real estate in Marbella?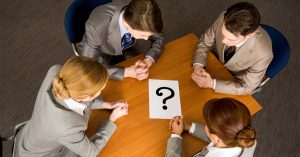 We closed the month of October with information on market trends for the rest of 2020 and the first few months of 2021.
Trends in the coming months
Prices in this pandemic have been contained, although this trend may vary a little in the last months of 2020 and in the first quarter of 2021. Of course, the decreases that are made in the price of housing will not be the same throughout the territory nationally, and will depend on the area and demand.
It will not be the same depending on the type of the house, a flat with a terrace is not the same as a darker flat.
Is it a good time to buy a home?
The breakeven point of the purchase is at the time of that person's purchase decision.
For example: if you decide to buy a flat today and you buy it at the correct price / m2, you are not making a mistake, because you are buying well at the moment.
The question is, how can you do 10 years from now? Well, the CPI rises every year, therefore, the house would revalue.
Therefore, you have to make the purchase decision when you consider that it is a good time for you. Whether you were wrong or not depends on the decision to sell in the future. The decision making is more on when to sell than when to buy.
When you buy, you are always right, you can be wrong when you sell, because if you bought in 2003 and sold in 2012, you obviously lost money. But, not because you bought higher but because you sold at a bad time.
How much is a good price to buy?
The maximum that a seller is willing to lower and the maximum that a buyer is willing to pay, because in that decision making there are objective and subjective data.
If we speak in terms of investment, if the profitability is 5%, for example, I buy, if it doesn't say that, I don't buy.

If we go to the final buyer, the decision is more subjective, that is, enter to assess the needs you have in your day to day, if it is the house of your dreams …
However, there are always some variables to consider:
Offer: we have the supply and the demand in the market.

Investment percentage:

we know the percentages that move in the market to advise our investor clients.

Taxes:

we have monthly data, we know the changes in legislation that exist in each autonomous community and based on that we can advise our clients.
What homes do we think will be on the rise and that can be bought in the next 6 months?
Small homes of between 70,000 to 120,000 euros to rent in profitability.

Homes with terraces, patios, balconies.

Homes with areas for teleworking.

Homes outside of downtown areas where they add m2 and outdoor spaces.
What homes are they going to go down and buy in the next 12 months?
Houses with little light, interiors and without exits.

Very central and small homes at high prices / m2.

High standing homes at market prices.

Homes in neighborhoods with no added value.
Is it your time to buy?
Nowadays it is easier to be able to negotiate with the seller, since before the pandemic it was more difficult.
We have better interest rates.
We have more possibilities to choose, because there is more offer.
The best option is to hire a professional who represents and defends your interests and sees the short and medium term projection of the asset to buy.



If you want to buy or invest at a good price and not make a mistake in the purchase decision, do not hesitate to contact us. We are experts in the real estate sector and we help our buyer and investor clients to get what they really want.