REAL ESTATES – It is a good time to buy a second home on the beach – Marbella
It is a good time to buy a second home on the beach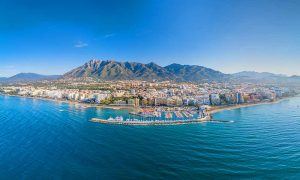 The arrival of summer causes us to want to enjoy a few days of vacation on the coast. In addition, there are those who wonder if it is a good time to acquire a house on the beach and be able to enjoy it whenever you feel like it.
However, buying a house on the beach is still a large economic investment in which you have to know the real estate market to know which is the best option.
Marbella WOHNEN Immobilien we tell you how the real estate market is to buy a second residence on the beach.
Apartment on the beach resort Marina Puente Romano – Golden Mile – Marbella – Costa del Sol – Spain
The first thing we have to know before considering an operation of such caliber is the current situation of the sale of second homes and the evolution that it will have.
The study states that 43% of future owners will purchase a second home in coastal areas. The main reasons for betting on this type of housing are the profitability offered by the rental or for personal enjoyment.
It is also true that foreign investment in our country is very strong, many of them sell their main residence in their place of origin to spend retirement on the Spanish coast due to its great climate.
The most sought-after and least places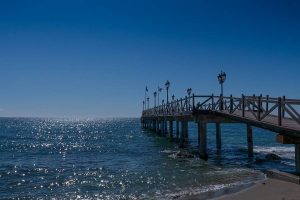 Malaga and Marbella win the match among the most sought-after places in Spain to buy a second residence. Another of the busiest places, although not as much as the previous two is Maspalomas in Gran Canarias.
So, invest or not?
The figures and the experts make it clear that it is a good time to launch to buy a house on the Spanish coast. The high profitability, the dynamism of the market and the strong tourist activity favor this type of real estate operations.
However, experts warn that if this type of housing is not profitable, that is, renting it at certain times of the year, it will be necessary to have greater savings in order to maintain two homes.