EVENTS – Marbella will host this weekend the 1st Solidarity Paddle Tournament of the real estate sector of the Costa del Sol
Marbella will host this weekend the 1st Solidarity Paddle Tournament of the real estate sector of the Costa del Sol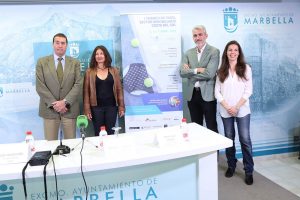 The first paddle tennis tournament of the Real Estate Sector of the Costa del Sol is being organized by Nvoga Marbella Realty and will take place the first weekend of April. We hope that this event will become part of Marbella's calendar of annual events, with each edition raising funds for a different cause: the first is for a school project in Uganda.
The objective of the tournament is to unite all real estate agencies and also professionals in the sector, involving both expert players and beginners from the different branches related to the real estate sector: developers, construction companies, lawyers, interior designers or architects, among others. We hope that you cheer up and sign up to play or have a good time in good company!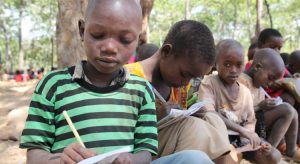 The goal is to raise funds to help the Rwenzori Focus school in Kasese, Uganda, which desperately needs funds to restore and complete the construction of its main building that was damaged in torrential storms. In addition, donations will go towards the purchase of desks and chairs, installation of solar panels, a potable water tank and a small football field for students to enjoy.
The paddle tournament will include several categories (Male, Female and Mixed) which will allow all players to participate, in addition to a football match of Spain against the "Rest of the world" that promises to be very entertaining. The prizes available for the winners of the matches will include dinners for two people, spa session, electronic equipment and gift vouchers.
On Friday 5 from 10:00 a.m. to 2:00 p.m. we are also organizing a Conference on the Real Estate sector, where we will have the CEOs of the main promoters and investment funds that work in the Coast and where the present and the future of the market will be discussed. real estate, innovations in marketing, new technologies applied to construction, latest trends in interior design or the latest architectural styles.
The first Pavo de Nvoga charity tournament for the Costa del Sol real estate industry will be held at the Racket Club Los Monteros on April 5, 6 and 7, 2019.
Registration fees: € 20 for Padel and € 10 for football.
WE COUNT ON YOU!! ARE YOU IN?!