INVESTMENT – MARBELLA – Real estate profitability on the Costa del Sol
New real estate opportunities on the costa del sol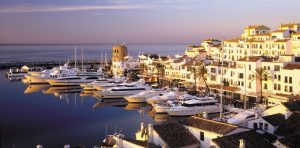 Are you looking for a fantastic place to invest in the real estate sector? Do you want to find the best real estate opportunities on the Costa del Sol? This Andalusian area is already leading the growth forecasts and real estate investment in Spain and is effectively contributing to the recovery and promotion of this sector, which was one of the most affected by the economic crisis.
New investment opportunities on the Malaga coast
The province of Malaga has one of the best holiday and tourist centers in Europe. Not surprisingly, in the province there are tourist enclaves of great affluence and attraction such as Marbella, Ronda, Estepona, Fuengirola, Nerja or Torremolinos. In all of them there are formidable exclusive real estate projects that meet the main objective of investors: good value for money.
The second-home property market is revitalizing the area, but in a different way than the property boom of past decades. Currently moderate growth in prices is accompanied by a commitment to quality, design and sales guarantee.
The coastal cities, in addition to having a wide variety of beach and leisure options to spend a few days off, also represent a great opportunity if the objective is to invest in order to make a profit in the future.
Real estate profitability on the Costa del Sol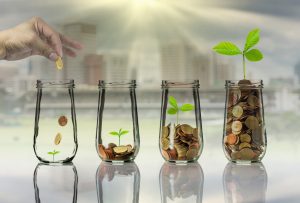 According to Tinsa's report on coastal housing prepared from data from the Ministry of Development, merchanting in coastal municipalities increased by 14.6% in 2016, with the towns of Marbella and Mijas being two of the four most enclaves assets of the entire Spanish coast.
That is why it should not surprise us that the Malaga coast is once again the leader in this type of real estate investment in Spain. In this province, several factors merge, such as the excellent climate, the multitude of tourist attractions, the beauty of its towns and its beaches, as well as its tourist tradition. All this is accompanied by figures that attract investors in 2017: an average profitability of 2.5% rental of housing on the coast and a highly attractive area (the east coast of Estepona and the coast of Marbella have a price average € 6,000 / m2).
When investing in a sector such as real estate, it is important to always be well advised not only to find the best opportunities, but also to have all the guarantees. In this sense, having real estate advice will help make real estate investment on the Malaga coast a great opportunity that you cannot miss.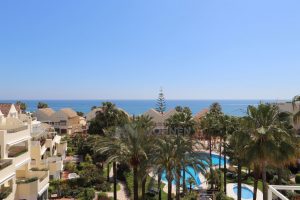 Breathtaking penthouse
 first line beach for sale in Elviria – Marbella East