LIFESTYLE – Rolls Royce chose Marbella – Puerto Banús to present its most exclusive models
Rolls Royce chose Marbella – Puerto Banús to present its most exclusive 2019 models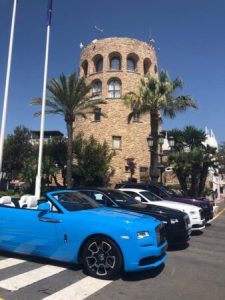 One of the most important automobile brands in the world, Rolls-Royce Motors Cars, chose Puerto Banús in August this year as a luxury partner to present the company's most emblematic models to its current and potential most select customers. In this way, the marine area of Marbella will consolidate as a car destination.
Until August 17 of this year, an exclusive number of current and potential customers had the opportunity to enjoy driving tests of eight Rolls-Royce models in the incomparable setting of Puerto Banús and Marbella.
Guests who were interested in living this experience were able to book it in advance to be picked up by a Rolls-Royce team.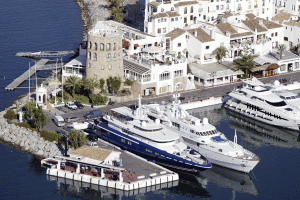 In this way, Puerto Banús consolidates itself once again as one of the automotive destinations par excellence, which has recently hosted other events related to the luxury motor world such as the XI National Concentration of the Mercedes W107 Club or that of Ferrari, held In the last months.
The iconic marina is a meeting point between lovers of luxury and an important nautical destination and, according to annual reports, has been chosen the most exclusive marina in Europe, with the highest cost of mooring boats over 55 meters of length during the high season.