MARBELLA – und Image von Puerto Banús, Marbella
Security and image of Puerto Banús, Marbella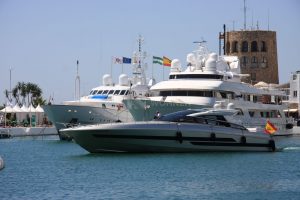 Marbella City Council will create a monitoring commission to improve the security and image of Puerto Banús.
The Marbella City Council will create a monitoring commission, composed of municipal representatives and members of the Association of Businessmen and Traders of Puertos Banús (AcoBanús) and the concessionaire of the nautical site, which will aim to improve safety, cleanliness and image from the area
This was announced by the Councilor for Commerce, José Eduardo Díaz, and the delegate of Nueva Andalucía, Cristóbal Garre, who held a meeting with representatives of AcoBanús on Monday to meet their main demands.
Díaz explained that "it is a priority for the government team to revitalize Puerto Banús and immediately address the problems that businessmen transfer to us, especially in terms of security, cleanliness and image."
The mayor said that the commission will be monthly or bi-monthly depending on the needs and has announced that next week it is planned to hold a specific meeting on security.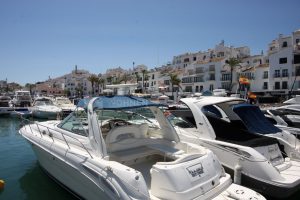 Garre, meanwhile, said that "the current situation is having a negative impact on sales, especially in the last year, and there are ten firms that are considering leaving Puerto Banús, so we must give an urgent response from the City Council" .
For his part, the president of AcoBanús, Jamal Satli, said that "it is the first time in two years that the municipal representatives show interest in our claims" and has shown their satisfaction with the creation of a commission "that allows synergies between all parties and promote the recovery of Puerto Banús ".