SKI – Sierra Nevada, a perfect place to escape
Sierra Nevada, a perfect place to escape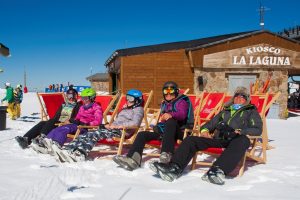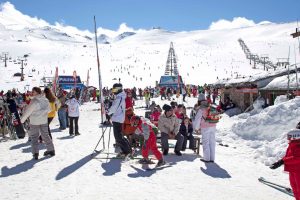 The possibility of enjoying skiing in an area where the sun and snow are the protagonists is only possible in Sierra Nevada. Known to be the ski resort that is located to the south of the entire European continent, spend a few days enjoying the slopes and the good weather of Andalusia is now accessible thanks to the good price you can get in the Sierra Nevada packs with ski pass ..
Traveling to Granada means being very close to the ski slopes of the Sierra Nevada, but also close to everything the city of Granada can offer us, which is less than half an hour away from the ski slopes.
The hotel offer of Sierra Nevada is perfect to enjoy the tracks without having to travel by car. Only a few minutes from the slopes we find Pradollano, a town in Granada with a large amount of hotel and leisure options. The activities do not end with skiing and this leisure offer of Sierra Nevada includes several activities to enjoy nature with snowmobile https://youtu.be/gTOq9cIEwdsrides, snowshoeing to walk in the mountains, paragliding flights, etc.
But those who truly enjoy Sierra Nevada will be lovers of skiing and its modalities. Thanks to the ski offers that we find this end of season, you can try the snow, dare to ski on the slopes of all levels or enjoy cross-country skiing. As in other high mountain areas of our country and even in areas such as the Alps, the end of season prices are much more affordable and we can enjoy more ski days at a lower price.
In the case of Sierra Nevada we can enjoy a getaway with winter sports included for about € 80. This price includes two days of ski pass on the slopes of Grandvalira and two nights in a hotel near these slopes. If you are thinking about enjoying the spectacle of the snow, do not hesitate and encourage yourself to book now to spend a unique weekend. Now that we have Holy Week over, the sooner we reserve the best price we will get. The snow bids farewell to the big Sierra Nevada with the last flakes of the year that allow skiing with a very nice temperature and perfect to go as a family to the slopes.