TAPAS – The tapa, identity sign of spain
TAPAS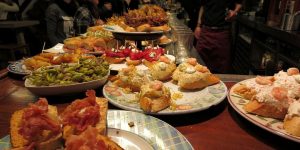 THE TAPA, IDENTITY SIGN OF SPAIN
The tapa is a hallmark of Spain, are the queens of Spanish cuisine, a reference in miniature cuisine, and at the same time the object of the attention of innovative chefs. In fact the word 'tapa' is already a recognized word in the main languages of the whole world.
In addition, it is usually consumed standing and in a group, sharing the same dish, which helps to spread positive values of coexistence, fun and way of life.
The tapa is a gastronomic icon that spans the entire Spanish geography and has variations depending on each region. It is considered a great accompaniment to two of the most consumed beverages in our country such as beer and wine. In 2016, the Government initiated the process so that the "cultural tradition of Tapas in Spain" be declared an Intangible Cultural Heritage.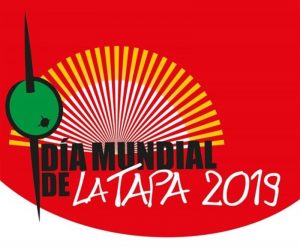 On June 20, World Tapas Day was celebrated, a celebration promoted by the Saborea Spain Association, which aims to promote and value the tapa, a characteristic element of Spanish cuisine, which attracts 15% each year of tourists arriving in our country. On this day, bars and restaurants throughout the Spanish geography organize routes and tapas contests that invite you to discover new flavors. From the most classic such as the tapa of ham or potato omelette to the gourmet tapas.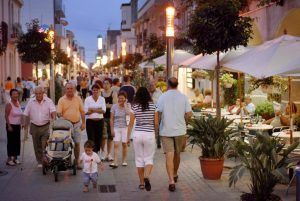 According to data from the Spanish Academy of Gastronomy, eleven million tourists visit our country every year moved by the 'tourism of the palate', a figure that is expected to exceed 15 million in the coming years, an important fact if we take into account that tourists gastronomic also spends 20% more than usual visitor.
Here some well known Tapas bars in Marbella. Do not hesitate to visit them when they pass through Marbella: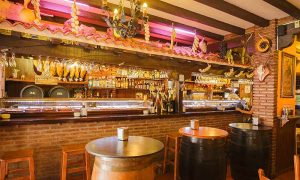 The restaurant Bodegas la Venencia in Marbella – La fontanilla is located a few meters from the beach and offers a menu based on the typical Spanish tradition.
Here you will enjoy the best sausages and a wide variety of types of dishes and tapas. Taste their delicacies by watering them with some of the great wines of their varied cellar and ends with their great cheese cake.
Avd. La Fontanilla, Local 3 y 4,, 29602 Marbella, Málaga
Web: www.restaurantelavenencia.es – Tel: +34 952 86 55 43 – Google Maps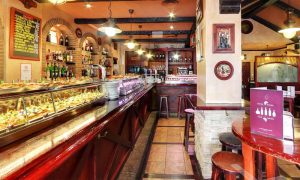 La Taberna del Pintxo owes its fame, both to its good work and to the quality of the raw material used in the preparation of its dishes. Its proposal is focused on the customer to enjoy the wide variety of tapas on their menu, because here you can choose between cold pintxos at the bar or hot ones that waiters will take you to your table. If you decide to approach this fabulous restaurant, we recommend you try tapas such as grilled zucchini with smoked salmon and caramelized onions or tuna salting with fresh cheese and strawberry.
Av. Miguel Cano, 7, 29601 Marbella, Málaga
Web: www.latabernadelpintxo-marbella.com – Tel: +34 952 82 93 21 – Google Maps