REAL ESTATE – MARBELLA – The risks of buying a vacation home without the help of a professional
The risks of buying a vacation home without the help of a professional
The acquisition of a vacation home is probably the largest transaction we will make in our life.
When we decide to take that step, there are many factors to take into account: from those that have to do with the characteristics of the property, to those related to the economic part.
In the process of buying a vacation home, it is not strange to make mistakes that could have been avoided by counting on the company of a professional.
If you are one of those who is immersed in this process, read on.
Searching for a solo buyer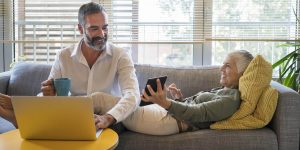 Search in real estate portals
Real estate portals are a very common way to search for a home.
You sit on the sofa, take your mobile and search one of those well-known portals and the ENDLESS SEARCH begins!
"Flat, houses, chalets, rustic houses, one room, two, garage …"
And, by the time you've reached the end of the filters, you don't even know what you're looking for and suddenly you find that you have to look at 500 homes. GOOD LUCK!
Online Real Estate Agency
It is a platform that operates only on the Internet in which you can carry out all the procedures digitally.
This does not mean that the entire process is digital, since visits can be made.
However, these types of agencies are sold saying that they are ideal for people with LITTLE TIME or to find your ideal home in the place you want.
But, THIS IS NOT REAL! It happens a bit like with the real estate portals that perform a minimum part of the services that you will need to buy a home.
Visits begin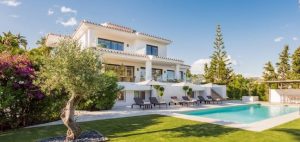 Let's say that you have really selected any of the homes that you have seen in a real estate portal. And, the big day arrives, THE VISIT.
But, it turns out that on the day of the visit, everything that appears is not gold and what you have seen in the images has nothing to do with reality. So the whole process starts all over again and so on until something really resembles reality.
After seeing countless properties, you may be wondering:
Is there no one who can get me the house of my dreams?

Why is it so hard to find something that meets my needs?

I don't want to visit any more houses, can't someone do this hard work for me?
And so an infinity of more questions. However, all the questions you can ask yourself have an answer and it is a Real estate professional.
I'll ask you a question: wouldn't you pay for someone to have saved you all this horrible work?
If the answer is yes, a Real estate professional is your solution:
They do a personal interview with you to find out your needs, tastes and preferences.

Once this interview is done, they begin an arduous research and search work to start visiting the homes for you.

Once they have selected the homes that best suit your needs, they show you the homes.

When you have already decided, together with the advice of your Real Estate professional, which home is going to be for you, they begin to negotiate with the seller on your behalf.

And once the contract is signed, they help you in all changes of ownership of your home.
What difference does it make? Save time, money and annoyance with the help of a Real estate professional.