REAL ESTATE – The View Marbella: the luxury balcony of the Costa del Sol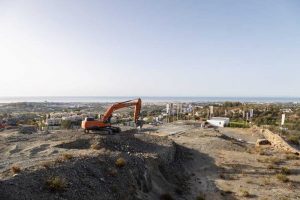 The construction of The View Marbella, the luxury balcony of the Costa del Sol, has already begun. The topographical stakeout of the property began a month ago and a few weeks ago, with the arrival of the machines, the earthworks began before the founding. This is the starting point for the work of one of the most significant luxury promotions on the Costa del Sol, consisting of 49 exclusive boutique apartments that offer breathtaking views of Gibraltar and the Mediterranean from their spacious terraces overlooking the Mediterranean Sea ,
The elevated position just above the emblematic Marbella Golf Valley provides easy access to the Los Naranjos, La Quinta, Las Brisas and Aloha golf courses. Surrounded by nature reserves and the cultural heritage of Andalusia, The View Marbella redefines luxury on the Costa del Sol, combining qualities, views, design, services and facilities in one concept and 24-hour security.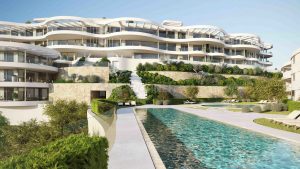 The construction of this first phase of the complex consists of seven emblematic buildings of 2 and 3 floors, which will house 49 spacious houses, nestled among beautiful gardens, enveloping us in the atmosphere of an exclusive boutique resort. The innovative concept will culminate in the second phase of 70 new homes that will complete the project.
The View Marbella has the opportunity to create an article that complies with the principle of Spanish environmental protection, as well as an authorization to build and create articles for the construction of products in Spain, as well as to expand and maintain the conformity of the elements with the Sismo.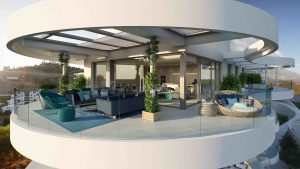 Luxury at its best
This boutique complex has left no random details. Each contained material has been thoroughly studied and evaluated, and each plan has been designed to provide a spacious, comfortable home and the best prospects in the region. From the garden project to on-site facilities, decoration style, sustainability or public areas. Everything was studied to earn the title of luxury.
The selected owners of this exclusive condominium will have a concierge service that will meet all your needs, from processing your reservations to filling the refrigerator on arrival, to dry cleaning, transportation, home-cooked private chef, or servicing your home Property.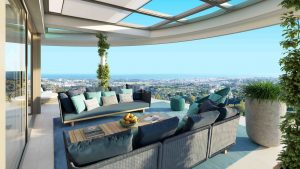 The exclusive concept of the campaign is also reflected in the success of the reservations: Up to 40% of the turnover has been achieved since its introduction. Demand is concentrated mainly in the Nordic countries, with the Belgians and Dutch ranking first in their ranking of nationalities, followed by Scandinavia. "These nationalities represent our main customers in recent years," Marbella WOHNEN Immobilien. "In the past, the market was controlled by the British public, but since the Brexit announcement, these two countries have expanded their positions to lead the most listings in the real estate market."
The expected delivery date is the end of the year 2021. The price for residential property is between 600,000 and 2.5 million euros.