LIFESTYLE – What's hot in the spring/summer season in Marbella?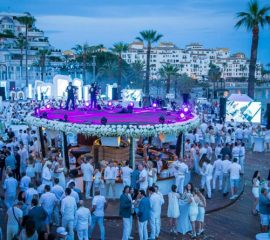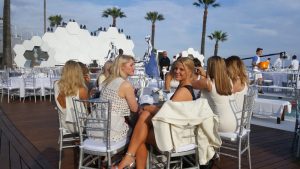 WHITE AND SILVER OPENING PARTY 2019
Ocean Club Opening Party
The Ocean Club Silver and White 2019 Opening Party marks the start of the Beach Club Party season each year. This year's opening took place on Friday 26th April 2019.
Ocean Club will be dressed up for an evening of fun and entertainment that is a massive hit with the tourists and locals alike. This is the chance for everyone to get their glad rags on and party the night away under the stars.
There is live entertainment throughout the night and with a strict Silver and White Dress code, you are encouraged to dress to impress.
Ocean Club is 9,000 square metres of style, luxury and glamorous indulgence, the very epitome of what today's beach club should be.
Ocean Club is the original classic beach club in Marbella – a reference for style, modern luxury and an atmosphere that has made it famous as one of Europe's chic favourites for relaxing, partying and enjoying the best that summer has to offer. It all happens around a huge saltwater pool, where super-comfy, extra large sun beds are ranged on a beautiful pool deck overlooking sea and pool.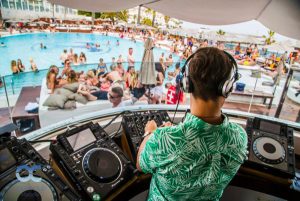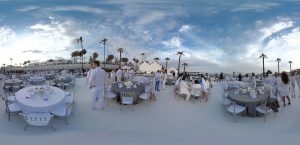 The experience
It's a world of blues and whites – the blue of the water and the sky against the cool whites of the beach club. Order waiter service at your sun bed or relax with a cocktail or shisha pipe at the bar as the DJs create a relaxing summer chill ambience that gradually turns into a party atmosphere. Daytimes are easygoing, with a quality restaurant and massages, while our themed parties are famous for being as glamorous as they are exciting and lively. Live music, dancers, entertainers and beautiful people make it an experience to remember.