REAL ESTATE- MARBELLA – Am I buying an apartment or a house?
Do I buy a flat or an individual house?
                  
If you are thinking about buying a home, you have probably asked yourself this question at some time. Do I buy a flat or an individual house?
As a result of the Covid-19 crisis, our needs when buying have changed, things that were previously in the background now take on special importance for buyers: open spaces, outdoor areas, natural light, energy efficiency …
Whatever your needs, buying a house or flat is a financial decision for a lifetime. Today we are going to make a comparative guide between one option or the other.
Advantages of buying a flat
They are usually cheaper than houses.

They are easier to maintain.

Being smaller, they are usually more practical and functional and offer a cozy and warm atmosphere.

Many flats are located in gated communities and in city centers, and offer exclusive services such as a playground, green areas, parking, gym, sports area, swimming pool, etc. In this sense, flat and luxury do not have to be exclusive concepts.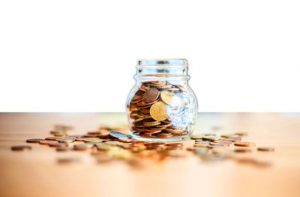 Advantages of buying a house
They are more spacious than flats, so it is easier for you to find one that suits your needs and those of your family, whatever the size.

They offer greater privacy.

Independent houses that are not located in closed areas or urbanizations do not have community fees, which reduces the amount of fixed expenses associated with the maintenance of the home.

Also, if you like animals it is an ideal place for them to have more space.
The key elements to choose a flat or a house
The investment
Price is one of the most important aspects when making the final purchase decision. When choosing between an apartment or a house, we usually think about the space that we will have: the square meters of surface. As a general rule, the larger a home, the more it costs; Unless it is very far from urban areas.
Our advice is that you think well about your needs and based on that make one decision or another.
Security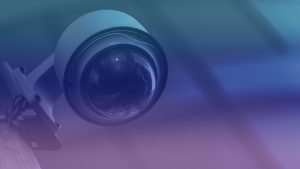 Security is one of the most important aspects when choosing between a house or a flat. Indeed, a scare can occur anywhere, but properties far from the center and with more surface exposed to the outside are more vulnerable. The flats being in a community with more neighbors make them less exposed to theft. Although it is true that there are chalets and houses that have specific security services.
Maintenance
When choosing between a flat or a house, you must take into account whether you can keep the house. As a general rule, the maintenance costs of an apartment are less than those of a house.
Tranquility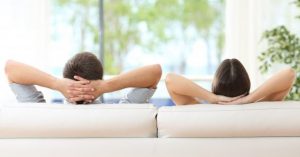 If you want tranquility and independence, the best option is to buy a house on the outskirts of the cities. If, on the other hand, you like the hustle and bustle and have leisure areas close to home, a flat is your best option.
Now that you are more clear about the advantages and disadvantages of each of the options, you just have to think about the next step. Contact a Real Estate Agent who will help you get the house of your dreams and carry out all the necessary procedures to buy a home.