REAL ESTATE – MARBELLA – Do not be fooled when buying a house: recognize the fraud
Recognize the fraud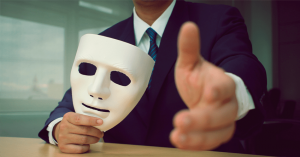 Acquiring a home is a great investment and we must be clear from whom we buy it and with whom we manage the process. The more money is on the table, the more danger there is for scammers to scam us.
The best remedy against that is information, information is power. Therefore, if you are thinking of buying a home in Marbella WOHNEN Immobilien we want you to be clear about the most common frauds and how to discover them.
The fake seller
This type of scam usually occurs when homes spend a long period of time unoccupied. The scammer offers a quick operation for a price lower than what the market sets. To verify who is the true owner, request a simple note in the Land Registry.
Concealment of liens
That the seller consciously conceals the loads that weigh on the property is a scam that, in addition, is typified in the Penal Code. The mortgage, possible foreclosures or spills that the home bears have to be assumed by the seller.
So that this does not happen to you, you must go back to the Property Registry to check the burdens that weigh on the house and the seller. In addition to talking to the president of the neighborhood community to find out if there are spills or community debts.
Contract simulation
It is customary to sign a deposit agreement as a signal. This leads to the signing of a completely false down payment document that is not valid and is an excuse to get the money out of you. To avoid this deception, it is important in addition to going to the Property Registry, to be advised by a real estate expert such as a Real Estate Personal Shopper, someone who only looks after your interests.
Black payments

The seller agrees to lower the price if you agree to pay an amount in cash outside of tax control. In this way, the seller manages to reduce the capital gain and you, by writing for a lower value, reduce the VAT or ITP.
However, if in the future you want to sell by having a lower acquisition value in the deeds, you will face a higher capital gain.
Fraud when purchased straight from the plan
When you go to buy a house off plan you have to go to the Mercantile Registry to find out the habitual activity of the company, if you have a building license or if you must face complaints or debts.
In addition to these five frauds, a technical study of the house for sale would have to be carried out to find out if it suffers from hidden defects.
However, when you hire

you will never suffer a real estate scam, since he is an expert in his sector and a born researcher. It will take care of your real estate transaction from start to finish so that you do not have headaches.