REAL ESTATE – MARBELLA – Don't risk buying a home in Spain without the help of a professional
Don't risk buying a home in Spain without the help of a professional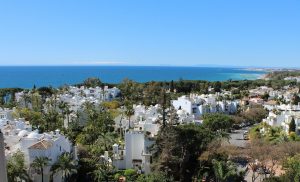 Buying your home is one of the most important contracts that you will make throughout your life.
However, despite being one of the most important decisions in life, many people do not hire a professional, which can cause problems in the future and when problems arise, the possible solution is very complicated.
The appointment of an expert should not be seen as an investment and as an expense because you make not only the entire purchase process more agile, but also in future have no more problems.
Do you want to know what are the biggest advantages of buying a home with a professional?
Credibility
The professional works in a transparent way so that you are informed of everything that happens with your future purchase. Thus, there are no scars or possible problems in the future.
When someone puts a property up for sale, it is obvious that they want to close the deal receiving as much money as possible. However, it is very common that the owner does not have knowledge of the real estate sector and is putting it at a much higher price than it corresponds to.
And this is where the professional comes into play. It will analyze the area, the characteristics of the property and everything necessary to know if the price of the property is adequate or not.
If you carry out this transaction without a professional to look out for your interests, you may end up paying a price for a home that is not fair. Think about it.
Time saving
Der Professional searches for you among 100% of the market offer. Therefore, you can access a great offer and they always find out first, thanks to your entire network of contacts.
In addition, it visits the homes for you to make a preselection of the homes that it will then show you.
Bargaining power
When someone decides to purchase a new property, it must be taken into account that negotiation is required during the buying process. And for this you need a specialist who knows the real estate market very well and can negotiate in these cases.
Thanks to their knowledge and negotiation skills, they can conduct professional negotiations that are fruitful for you.
Security
The purchase of a property is, for many people, one of the most important acquisitions of their lives, since it involves the realization of the dream of owning a home of their own.
So it is common for the buyer to go through the entire acquisition process with enormous emotional stress, which can lead them to make choices without rational basis.
To avoid this situation and future problems, it is best to hire a professional who will assure you that the real estate transaction will be carried out with all the guarantees.
Legal knowledge
An important characteristic of the real estate market is the existence of its own legislation, which tends to be complex for people who are not familiar with the sector. Therefore, it is common for there to be cases where a purchase is canceled due to problems with documentation and contract errors, which can waste money.
Therefore, to avoid problems, it is recommended that the purchase be made with a professional who will prevent any unforeseen events from happening.
Buying a new house is a very special moment in our lives, but to achieve it with guarantees we must have the help of good professionals.

At Marbella WOHNEN Immobilien we have been fulfilling the dream of many people to have their own home for years. Hence, we know the real estate market very well and the steps it takes for the buyer to go through the risk-free process.