EVENTS – Eva Longoria returns as host of the Gala Global Gift Marbella
Eva Longoria returns as host of the Gala Global Gift Marbella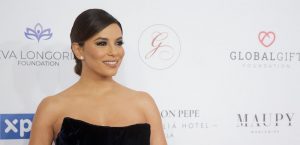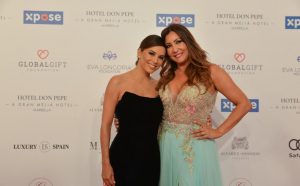 American actress Eva Longoria has returned as the host of the gala of the VIII Global Gift, which will be held this evening in Marbella as part of the VIIIth Philanthropic Weekend of the Global Gift Foundation in Marbella.
The event, which took place in a hotel ( Meliá Don Pepe ) in the city of Marbella, counted with the return of Longoria, godfather of the foundation, and that she participated this year because she did not attend in the previous edition due to the birth of her son Santiago a few months earlier could.
Longoria wears a black velvet dress, a mermaid cut and a word of honor. She has recognized that she feels even more intense as a mother when she works philanthropically, especially with regard to Global Gift, an organization dedicated to providing treatment and therapies for children with rare diseases.
Longoria will spend a few days in Marbella, accompanied by his one-year-old son Santiago, who accompanies the actress on her travels around the world.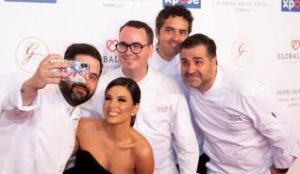 The event was attended by 280 guests, including actresses Lana Parrilla, Elvira Llauder and Jana Pérez, American actor Gary Dourdan, singer Bebe, French model Giovanni Bonamy and journalists Beatriz Jarrín and Marta Riesco.
The dinner menu was prepared by the chefs Víctor Carracedo, Juan Luis Fernandez, Paco Morales and Juan José Carmona and animated by the musical performances of Adrián Martín, Brenda Edwards, Rosa López and Dj Adassiya.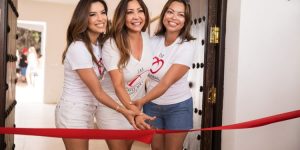 EVA LONGORIA. AMBASSADOR OF HONOR
Fundación Eva Longoria is the reflection of an active social conscience and a complete dedication in favor of Latina women and their families. Fundación Global Gift believes in its cause and admires the work of its foundress, the strength with which it maintains a tireless struggle over time.