REAL ESTATE – MARBELLA – Forecasts for 2021 in the buy/sale of homes in spain
What is the biggest demand from customers?
We have noticed an increase in the demand for product search outside of large cities or the need to have patios or terraces in the homes to buy.
Confinement has changed our habits, and a large part of people who work and will work at home have made reforms / adjustments to adapt their spaces, but another large part has decided to change their location (by not having to attend the office daily , usually in large city centers) or, failing that, change of areas with homes with more footage (especially 1 more room to turn it into an office) and outdoor spaces.
Consequences of the pandemic
The averages that we are having for the closure of real estate operations have worsened, normally we were in averages of 3 months of closing and currently (mainly due to the difficulty of visits or transfers from other countries of our clients) we have doubled, up to 6 months of average closing of real estate transactions.
Price increase or price decrease for 2021?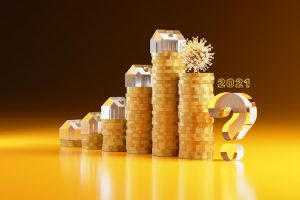 In recent months, a lot has been said about whether the housing market is going to go down or go up again. As experts, what we have detected in this last quarter of the year is that we can negotiate more easily and that sellers are not completely closed to negotiation.
What we anticipate for the first months of 2021 (from January to April) are more likely to negotiate the price and that many sellers will have to make decisions due to the wear of the months and the real need for sale.
We believe that in the second trimester, one vaccination of the population is enough to generate confidence in the people. With the visit again from foreign clients and the good weather and that is usually the best time of year, it will stabilize prices and negotiations will be more difficult for buyers, since there will be much more demand for purchase than in the first quarter.
With a balanced third quarter in sales and at the end of the year, as in most of the last years, due to fiscal and investment issues there is a certain increase in activity, we think again that total annual sales will be around 450,000-480,000 homes in National level.
Large cities will have a slight but stable increase as in recent years (including 2020) and coastal cities (Mediterranean arch / islands) will increase their sales as borders open and foreign customers can visit the different areas to buy second residence or investment.
The rest of the provincial capitals will have acceptable behavior within the parameters of each one of them. Therefore, if we consult the data for 2018-2019, it is likely that they are very similar to those of 2021, there are always (of course) exceptions that confirm the rule.
If you are wanting to buy or invest, now is the ideal time. Consultation without obligation.

Marbella WOHNEN Immobilien