INVESTMENT- MARBELLA – Living in old age by the sea!
Live your dream with a house by the sea in Marbella!

More and more people no longer want to work until the doctor comes and dream of a successful life in old age. You get involved in the new way of life in old age in order to lead an active life by the sea.
Living in old age in Marbella by the sea enables a healthier life

According to studies, the new way of living in old age also enables a more comfortable and healthier life. Your body will regenerate quickly and sustainably through the forces of the sea and the sun. The new way of living in old age also means the opportunity to become more physically active. Living in old age means going for long walks and going for a swim in between.
Lower living costs make new living attractive in old age
Even if you have less money because of early retirement, you can still afford to live in old age. Because here in Spain the cost of living is significantly lower than in most Central and Northern European countries. In addition, living in old age is perhaps the best long-term care insurance, as you can live much longer and more symptom-free in barrier-free apartments.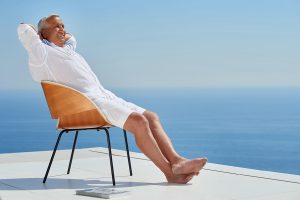 With your savings, you buy a retirement home by the sea, which you can now buy below value. This means that your savings are safe and you can live cheaply in Spain by the sea. You have already created the conditions for new living in old age and the housing costs under control. You are also making a smart investment. Because real estate by the sea will continue to be among the hardest currencies in the world in the future.
Let us know your ideas for your individual living in old age

Just tell us what you dream of. We search and find exactly the right thing for you among thousands of properties and projects. You don't have to pay anything for it. If we find the right property or the right project, we will inform you immediately. So that you can successfully start your living in old age and enjoy your retirement to the fullest.