REAL ESTATE – Questions in times of the CORONA real estate crisis in spain
CORONA real estate crisis?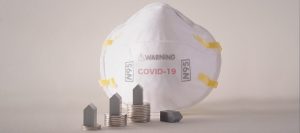 First "real estate boom 2020", then came Corona. Many question marks now determine the real estate market. Does it continue after a short dent? And: Is it advisable to buy home in times of crisis? We asked ourselves three questions.
The current situation of the pandemic caused by the CORONA virus has fully affected the real estate sector. Throughout the months of confinement, the market has experienced a practically complete strike that, once activity has resumed, has brought about changes and opportunities that deserve to be analyzed.
The inability to carry out the usual activity of real estate agents has paralyzed a large number of operations and, consequently, all properties that were not sold during confinement are still available.
To this already saturated market will be added the new properties that are expected to be put up for sale as a result of the health crisis, considerably increasing the offer.
Different analyzes of the sector foresee a significant reduction in the total number of operations that will be carried out throughout 2020. Although the previous year more than 500 thousand merchantings were carried out in the Spanish state, for the current year a reduction of between 35 and 40 percent, which will mean a drop to 370,000 operations.
Logically, by considerably increasing supply and with the expectation that demand will undergo a significant correction, the real estate market will offer good opportunities that will favor the buyer.
With this analysis of how the market can evolve in times of this CORONA real estate crisis, we asked ourselves three questions when deciding to buy a property and find the best offer.
What property do we buy?

At what price do we buy?
What property do we buy?
It is important to define the search criteria well and adjust them to the one that will really satisfy the needs in each case.
In a changing market, offers can be presented with a lower-than-average price that makes one doubt, for example, accepting to buy an apartment with one less room than we need or changing the initial search area.
If the decision is governed by well-defined criteria above, this purchase opportunity may be ruled out, which, surely, time would indicate was an error.
At what price do we buy?
There is great uncertainty as to whether property prices will drop in the coming months and by what percentage they will.
The strongest forecasts foresee that prices can be adjusted between 5 and 15 percent throughout 2020 and that the market will recover from the second quarter of the following year.
The recent crisis of 2008 showed that the main factors that influence what percentage will affect each property are the location and type of the home.
In this line and as an example, a 3-4 room apartment located in a good area of the city will undergo a lower correction than another of just 1-2 rooms located in a less demanded area.
When do we buy?
Another factor that can influence the purchase decision is the access and financing conditions. Currently, buyers who have access to a mortgage will be able to do so on very favorable terms, motivated by low interest rates, as financial institutions have again offered financing of 90% of the value of the property, which in some cases can reach up to 100%.
It will be necessary to analyze each operation in detail based on good market knowledge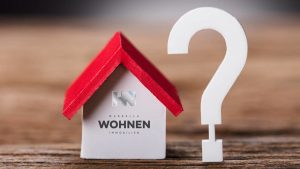 Summarizing the three questions in a single answer, it can be defined that the moment and the correct price to make the purchase of a good opportunity is the one that allows access to that property that meets the defined needs and that a few months ago the budget did not allow. .
It will be necessary to analyze each operation in depth from a good knowledge of the market to detect the good buying opportunities of those that are not, even if they appear with a considerable reduction in price.