REAL ESTATE – The fine print of online real estate agencies
The fine print of online real estate agencies

Online real estate agencies are becoming more and more popular among apartment owners on the Costa del Sol.

A recognition that, like fame, is not always based on best sales practices.

'We sell your flat without commissions', an attractive slogan, but which forces us to carefully analyze the fine print of your service.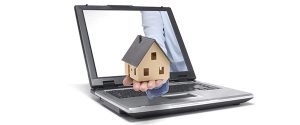 'You will pay at the beginning, regardless of whether your home is sold or not'

The cheapest sale plans of online real estate agencies usually include the condition of 'You pay at the beginning', which means that you will pay the amount agreed at the beginning of your contract, regardless of whether your home is sold or not.

Be careful because the cheapest plans of online agencies tend to exclude such basic services for the sale of a home such as photographic reports, so if you decide to sell your home through this medium, you will have to add an extra to your budget to contract this service externally.
'Flat rate, regardless of the sale price'
It might seem like a fairly logical argument: if they offer the same services, regardless of the characteristics of the property, the logical thing is that they always charge the same amount of money.
However, a good real estate agent knows very well that each home is different and that sales actions must be tailored and adapted to the profile of each home.
On the other hand, if they are always going to charge the same amount of money for their 'work', do you think they will really strive to get the highest sale price for your property?
Think about it carefully, they will always charge the same, so they will prioritize a quick sale at any price in order to close the operation as soon as possible.
'Your house can only be visited by buyers registered on the platform'
This means that, if you decide to sell with an online real estate agency, your homes can ONLY be purchased by registered users on their website, a very small segment of all buyers. That is an exclusive in the bad sense, the opposite of the exclusive shared and collaborative method that exists between real estate professionals.
'You better take care of the management of visits'
At best, online realtors claim to be in charge of filtering buyers, a filtering they do, of course, without meeting any of their clients in person. However, you will be the person in charge of making room in your schedule to meet potential buyers, show them your property and answer their incessant questions.
If not, you always have the option of contracting one of their additional packs to complete your sales plan and, consequently, also your income.
At Marbella WOHNEN Immobilien

we are committed to offering all the owners who trust us, a comprehensive sales plan that covers all the sales needs of each home.

A sales plan adapted to the reality of the real estate market on the Costa del Sol, without small print.