REAL ESTATE – MARBELLA – Tips for buying a home in the new normal
Tips for buying a home in the new normal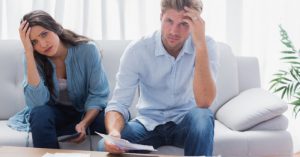 We are living a difficult time due to the global pandemic in which we are immersed. Many sale and purchase processes were suspended when the state of alarm was decreed in March.
However, once the state of alarm and de-escalation have ended, we have returned to what they call "the new normal" and it is now that we can think again about carrying out all those steps that were paralyzed.
After confinement, many people have realized that they want to change their home because their apartment is too small for them, that a balcony or terrace is more necessary than they thought or that they need a place to work.
Therefore, in today's article we are going to give you some tips to buy a home in these times.
Your financial situation
If you are thinking about buying a home, it is time to see how much you have saved, since buying a home is an investment that you have to think about very well.
You have to bear in mind that to buy an apartment, you must have saved 20% of the value of the house for the entry and between 10-13% for expenses and procedures.
That is why it is very important that you analyze your economic situation in the short and medium term.
Count on the help of experts
Buying a home is a complicated decision that involves many factors such as the type of home, the mortgage …
Today there is only one figure in the real estate sector who can advise you and think only about your interests as a buyer and they are personal real estate agents.
See what your needs are.

They visit for you.

They look for 100% of the market offer (off-market).

They carry out technical reports on each of the homes they visit.

They advise you to choose the best option.

They look only for your interests as a buyer.

They help you with all the formalities and procedures.
What should you look for when choosing one home or another?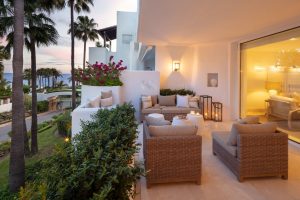 The area: where do you want to live? It is a key question not to be mistaken. Do you want to live in the city or on the outskirts? With the current situation, a change has been seen, now people prefer to live in the periphery, especially with the greater normalization of telework: a calmer life and with more quality.

New or second-hand construction housing.

Type of home: chalet, apartments, penthouses … Think about your needs.

The space you need: how many square meters? Duplex or a plant? how many rooms? Another point that has become a staple during confinement, small apartments are no longer a good option, now we are looking for larger homes with more rooms.

Terrace, balcony or garden: confinement has changed everything and is now one of the things that we have to take into account the most.

Budget: without a doubt one of the most important points. Don't make the mistake of seeing houses you can't afford. Get in touch with experts who analyze your profile and can advise you. In this way you will avoid unpleasant situations.
Buying a home in times of Covid-19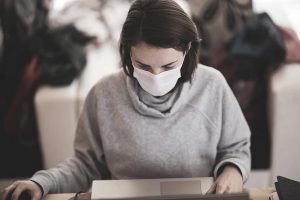 The risk of being contagious means that things that we used to do on a daily basis no longer want to do them, such as visiting a home.
But, for this there is also a solution. With a Personal Real Estate agent, in addition to feeling safe with the procedures, you will feel safe when visiting a home, since they do it for you.
In this way, you can be sure and have all the information you need about the home of your dreams.
*

If you already have a home that you like and you want us to help you with the procedures, please contact us.