REAL ESTATE – MARBELLA – What advantages does Marbella WOHNEN Immobilien bring you
Marbella WOHNEN Immobilien

What advantages does Marbella WOHNEN Immobilien bring to the buyer as a real estate specialist?
If you have come this far, it is very likely that you are thinking about buying a home or are even in the process of looking for one, but you lack time or simply do not know where to start because the supply of homes can be overwhelming.
If you identify with this situation, you should know that there is the real estate professional figure. But who is this person who works in the real estate sector? We'll tell you how he can help you. The mission of these experts is to help us find objects that suit our lifestyle.
This same philosophy is what we find in Marbella WOHNEN Immobilien, which seeks to help us find the ideal home according to our lifestyle, needs and budget.
In this way, Marbella WOHNEN will accompany us in the most important purchase that we will make throughout our life, a home, and will help us to choose properly, taking into account our needs, tastes and budget.
What advantages does Marbella WOHNEN Immobilien bring you as a real estate specialist?
The demand for Real Estate professionals has increased considerably in recent years, as they provide a great benefit to the buyer.
The main advantages we offer you are as follows:
We do an exhaustive search among the entire offer on the market and then filter the homes that really fit your demand.

We visit the homes for you and we only show you the ones that really suit your needs and tastes.

We carry out technical reports in case there are hidden defects in the house.

We can help you save between 5% and 20% of the starting price of the property. Many homes do not match the actual market price and thanks to the extensive research we do, we know this.

We know before anyone the homes that go on sale to find a good buying opportunity for you.

We save you time, something very valuable in a world full of stress.

We help you with all the procedures and documentation so that you can make the purchase with all the guarantees.
How does our service work?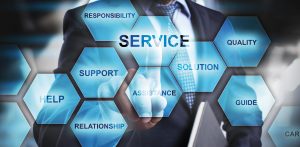 The process is simple, we are going to summarize it in several phases:
An interview is arranged to meet your needs. Specifically, aspects such as the neighborhood in which you want to live, the dimensions of the house, possible age, what style it should have, distribution and price are studied. At this time, we will tell you if what you ask for is viable or not.

After this interview, a questionnaire is filled in which details the particularities of the home.

Then

Marbella WOHNEN Immobilien

begins the exhaustive search for the property and relentlessly visiting different homes until you really find what you have requested.

Next, we make a dossier with all of them and we present it to you so you can decide which ones to discard and which ones you want to go see in person.

Once you have a clear decision, Marbella WOHNEN Immobilien will begin to inquire about the legal and technical situation of the home, in addition to negotiating the price with the homeowners.
Once both parties reach an agreement, Marbella WOHNEN is in charge of gathering all the necessary documentation for the purchase of the property.

After buying the home, it will also help you to carry out all the procedures you need, such as changes of ownership.
We approach the home buying process as if it were for us and that is what makes our clients so satisfied with our services. Therefore, if you want to know more about our services and have a Real Estate professional contact you, do not hesitate and click on the button.