REAL ESTATE – MARBELLA – Difference between online real estate & traditional real estate
Difference between online real estate & traditional real estate
A new actor or system has appeared in the real estate sector that helps individuals to sell their home online. If you want to sell your home to achieve maximum profitability and paying the minimum commissions, you are interested in reading this article to understand everything related to real estate online.
WHAT IS AN ONLINE REAL ESTATE?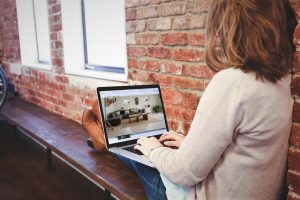 It is a digital platform that offers specific tools or services that can help individuals to sell their home.
They are called in many ways, virtual real estate, digital real estate, low cost real estate, online real estate or PropTech.
The services offered by a digital real estate are similar to some of the services offered by a traditional real estate.
These real estate services companies have been able to digitize and systematize some processes that were traditionally carried out manually, with the consequent reduction in time and price.
However, low cost real estate agencies only perform a minimal part of the services offered by professional real estate companies, for this reason, the price is cheaper (in some cases)
DIFFERENCE BETWEEN ONLINE REAL ESTATE AND TRADITIONAL REAL ESTATE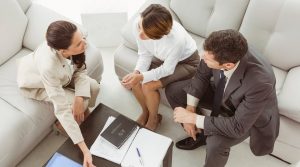 Real estate agencies with a physical office on the street offer a complete service and are fully involved in the entire buying and selling process, as well as personalized advice and commitment to the client.
For this reason, there is a price difference between the limited services of an online real estate and the full services of a professional traditional real estate.
DIFFERENCE OF SERVICES
Professional and committed real estate agencies give priority to the interests of their client and take the necessary actions to obtain the maximum possible price for the sale of the property, something that digital real estate cannot do since they have specific and limited services.
To give an example, an online real estate agency sells you an assembly kit, like Ikea, that is, it gives you some material and the instructions that they consider appropriate for you to do it yourself.
A professional physical real estate agency offers you complete quality furniture, adapts it to the measurements you need and leaves it assembled in your home. In addition, when dealing with a natural person, you have the guarantee and trust that you generate with people.
PRICE DIFFERENCE
Traditional real estate companies work for free and only receive their fees for the work and service offered during the entire marketing process when the sale of the property is achieved, in case it is not sold, they do not charge, that is, they work for free and charge if they sell the property. property, they do not receive anything if it is not sold even if they have provided a comprehensive service and advice.
The fees that real estate agencies receive when selling the home is usually between 3 and 5% of the final sale price, something quite logical for the amount of services that help you get the most out of the sale of a home.
In the case of online agencies, I have been able to verify that some work successfully (although with small print, in which, if time passes, they charge you, sell or not) and other online platforms charge a fixed amount at the beginning of the process , that is, even if they don't sell the house.
The online agencies that charge at the beginning, have an amount between € 700 and € 1000 and as I have mentioned, even if the house is not sold they charge in advance for their service, something coherent since it is normal in the vast majority of trades, except in the real estate sector.
Online agencies that work successfully, that is, they charge you when the house is sold, they have a rate between € 3,000 and € 4,000.
Although price is very important, it is not everything, since any traditional real estate agency can offer you the services offered by online real estate agencies for a cheaper price, that is, they could offer you a lower quality service at a lower price.
However, a good professional company with a physical real estate services office wants the best for the interests of its clients and wants to sell the homes they entrust to it at the highest price, so it does not offer you half-service services, it offers you complete services, It offers you a complete marketing plan, offers you complete advice and offers you professionalism and transparency throughout the marketing and sales process.
OPINION ABOUT LOW COST REAL ESTATE
As in all trades, there are good and bad professionals, between a bad real estate and an online real estate, better the online one but between an online one and a good physical professional agency, without a doubt the physical agency, therefore, the important thing is to know well how to choose the right real estate.
The sale of a home is one of the most important decisions that families usually make, due to the high economic value that it entails. For this reason, it is essential to be well informed of who is going to manage the process, it is essential to be accompanied by someone who provides security and transparency, someone who has a great knowledge of the local market and who offers you complete advice to help you take the most correct decision at all times.
To sell a house and achieve the highest possible profitability, we must inform ourselves well about the services offered by both traditional real estate agencies in the area and online real estate agencies.
The greatest good of a family cannot be left in the hands of just anyone

Internet real estate fraud is being perfected, so authorities and portals warn that fraud is becoming more and more professional. Using common sense and distrusting bargains is the best way to prevent this from happening.

If you want to sell your home, you need a real estate advisor who represents you and looks out for your interests, who adds value to your property, who maximizes the perception of the buyer using home staging, who offers you a good marketing plan to achieve the maximum dissemination of the offer and that at all times you are advised to achieve the objective without complications.

We at Marbella WOHNEN Immobilien as a professional agency with 30 years of experience in the real estate market, we are happy to advise you in order to obtain the best possible conditions for buying and selling your property.