INVESTMENT – Malaga, an investment in the future
Malaga, an investment in the future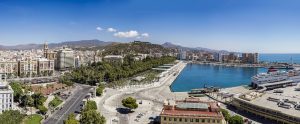 Malaga city has always been one of the most visited destinations in Spain by European and international tourists and continues to evolve to break records.
In 2019, a figure of 1.4 million tourists stayed in hotels and more than 2.7 million overnight stays, resulting in an occupation of 79%. In the case of tourist apartments, travelers who used this type of accommodation increased 48.1% compared to 2018 with a total of 630,040 overnight stays, reaching an occupancy level of 68.1%.
Due to the great increase in the demand for tourist apartments, the owners who rented the apartments for long periods have decreased, with much less product for a first-rate need that does not decrease in demand.
Long term rentals

This has increased the value of long-term rentals, making it very interesting for the foreign investor, since they cannot take over first-hand a tourist housing management, they have to hire a management company for these homes, greatly reducing profitability.
With long-term rental, investment is much easier and you avoid damage and problems in your home if you make a good selection of tenants. The income is constant, since you do not depend on the seasons of the year.
The big problem for foreign investors may be ignorance of the different types of areas, prices and typologies of homes.
Also, the search time, since it is not cheap to travel only to look for a house that can offer a good profitability and carry out the entire purchase process, ensuring that everything is technically and legally correct.
Modern luxury villa in Las Brisas Golf, Nueva Andalucía, Marbella, Costa del Sol, Spain –  Ref: HN3173
For these investors, their best option is to hire a personalized real estate consultant (Marbella WOHNEN Immobilien), since we are experts in the area, we listen to all your requirements and advise you on the type of home and the area that best suits you, carrying out studies of cost effectiveness.
We accompany you to look for housing among the best options, visiting the homes by the client making reports of the ones that best suit their needs, so the client will not waste time seeing things that do not interest him. We study the real state of the house to avoid undesirable surprises and we accompany the entire purchase process to ensure that everything is legal and there are no scams. A great help.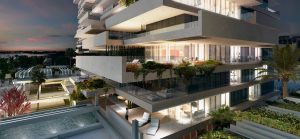 Due to the health crisis caused by COVID-19, it is estimated that house prices will suffer a general drop, being a very good time for investment.
As we have previously said, Malaga is a safe bet for the future. Its communications with the port and airport, where millions of tourists arrive, its coasts, its culture, the technology park, which is becoming a national benchmark, where innumerable improvements are being invested and its many charming towns make it one of the best tourist destinations in Europe.
The facility for the purchase of foreigners in Spain is also very beneficial, since practically only the identity document of foreigners (NIE) and an account in a Spanish bank are needed.
And economically, banks usually grant mortgages up to 70% of the house price and now with very good conditions.